Augusta County played a significant role in the Civil War. At the heart of the Shenandoah Valley, the area saw battles, produced heroes, and created stories that resonate to this day. We offer both three hour and full day tours which can include:
The Stonewall Jackson Prayer Oak site

Piedmont Battlefield sites

Staunton National Cemetery

Several Jed Hotchkiss sites

Thornrose Cemetery

The Virginia School for the Deaf and Blind
The full-day tour also includes the Plumb House Museum in Waynesboro, a number of additional homes and churches in the southern and western parts of the county, lunch at the American Hotel in Staunton, and a more detailed narrative of the role the area played in the war.
DRIVING TOURS – Both half day and all day tours are available, in your vehicle.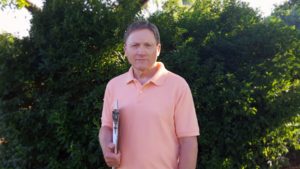 Mike McCray taught history in Augusta County for forty years. He has written on local history often in the past, and is continuing to do so in retirement. Born and raised here, he lives on the farm his grandparents began in the 1920s. He is a working musician, avid fisherman and huge baseball fan. He currently serves on the board of the Augusta County Historical Society.
For  information about Civil War activities visit the Shenandoah At War website and  Virginia's Civil War Sesquicentennial website.
Back to Tour Page
More Driving Tours
Tours are in your car. Half Day Tours $90, Full Day Tours $140 per car.
GIVE US A CALL. ASK QUESTIONS. TOURS BY APPOINTMENT.
Call us at 540-885-2430, or email us.  We'd love to hear from you and we will get back to you.
E-mail us at stauntonguidedtours@gmail.com
or fill out the form here: