Whether you prefer to call it the the Warrior's Path, the Great Wagon Road, the Valley Road, the Valley Pike or even the Lee-Jackson Highway, by any name, Route 11 in Virginia's Shenandoah Valley, remains one of the most historic, interesting and vibrant roads in America. Of the over seventeen hundred miles the highway covers from Canada to New Orleans, the stretch from Roanoke to Winchester is one of the very best. Join us on a full-day tour celebrating its greatness as we travel from Staunton to Middletown and back. We will share stories, see dozens of sites, and visit several great attractions including the Valley Pike Museum, the Shenandoah Valley Cultural Heritage Museum, Belle Grove Plantation and Mansion, and the Rt. 11 Potato Chip Factory. There is a separate admission charge of $12 at Belle Grove. Dutch Treat Lunch at Hotel Strasburg.
DRIVING TOURS – Full day tours are available, in our vehicle.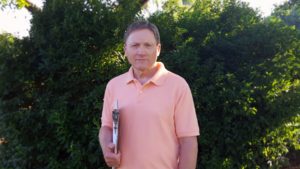 Mike McCray taught history in Augusta County for forty years. He has written on local history often in the past, and is continuing to do so in retirement. Born and raised here, he lives on the farm his grandparents began in the 1920s. He currently serves on the board of the Augusta County Historical Society.
For  information about Civil War activities visit the Shenandoah At War website and  Virginia's Civil War Sesquicentennial website.
Back to Tour Page
More Driving Tours
Full Day Tour, in your vehicle. Fee is $150 for one, plus $50 for each additional passenger.
GIVE US A CALL. ASK QUESTIONS. TOURS BY APPOINTMENT.
Call us at 540-569-8244, or email us.  We'd love to hear from you and we will get back to you.
E-mail us at [email protected]